Enforcing Stereotypes
Enforcing stereotypes is wrong. So if you happen to be a member of a group beset with stereotypes, do something about it. Take action to AVOID enforcing them. It is all up to you.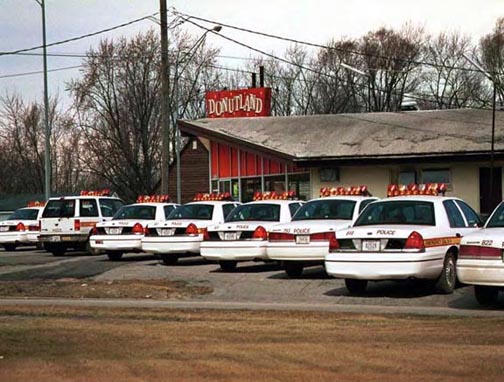 See, in this example the police should NOT have gone to Donutland. Go to I-Hop. Go to Denny's. Go to a Waffle House.
Or else send one undercover cop in an unmarked car to load up, then drive back to the station.
And what happens if you stubbornly refuse to take proactive measures to avoid playing into stereotypes? This happens.
And you have nobody to blame but yourself.